I Thank You Dad, Today
by ©Marilyn Ferguson
Thoughts of you come drifting back
Within this heart of mine
I take a trip to yesterday
Another day in time.
A time when I was growing up
And you were always there
Put to the test, you did your best
You handled things with care.
For holding out, not giving in
When others got their way
For saying no, my strength did grow
I thank you dad, today.
To you, I owe so many thanks
For teaching right from wrong
For many lectures you bestowed
I sing a different song.
I thank you for the sacrifice
Of working everyday
For all you've given in this life
I'm thanking you today.
I thank you for your faith so strong
For many days in church
For leading me to Jesus Christ
I did not have to search.
For all I am, I owe to you
You surely led the way
So many lessons learned in life
I thank you dad, today.
©2005 Marilyn Ferguson
Please email Marilyn to request permission
to use 'I Thank You Dad, Today "
Please visit Echoes of the Heart
to read more of Marilyn's wonderful poetry.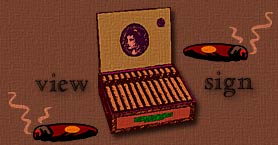 Terms of Usage:
You may use this set as Linkware, free of charge,
provided you observe the following:
1) that your site is a non-profit; child-friendly site
with no obscenity or adult-only issues;
2) that you provide a link back to Until Then Graphics
with the logo below;
3) You do not "mix and match" sets. You do not have to use all the
tiles, bars, etc., that come with this set, nor do you have to use then
in this exact layout, but you cannot mix buttons from another set.
4) that you do not redistribute these graphics in any way whether
offering them as part of a collection on the internet or in a CD package;
5) that you do not alter in any way the graphics here.
For a zipped file please email us here.
Or
Right-Click and "Save As" to
your hard drive -- PLEASE DO NOT
link directly to these graphics
Please include a link back to
Until Then Graphics
Painting is ŠPenny Parker, all rights reserved to the artist and
Used with permission.
You "Have to link back" to her site at www.graphicsbypennyparker.com
with the logo provided.
Music: The Bonnie Banks O' Loch Lomond,
Traditional Scottish Folktune
Sequenced by Barry Taylor
Midi is not included in the zipped file.
Font is Casque Open Face
5/22/03